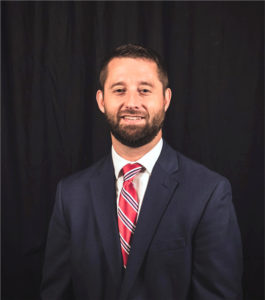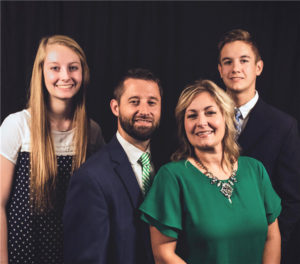 Brad Higgins
Pastor
Brad grew up in a Christian home and accepted the Lord as his Savior at the age of six. He is eternally grateful for being reared by Godly parents who placed an emphasis on the things of God in their home.
After surrendering his life to the Lord as a teenager, Brad followed the Lord's direction and attended Bible college. Upon graduation, he married his high school sweetheart, Rachel. With all intentions of going into full-time ministry after college, the Lord led them down a different path instead. Brad and Rachel still served faithfully in their home church as lay workers in many areas of ministry. After nearly ten years in the secular work force, the Lord placed in him a renewed desire to be in the ministry, where he and his family have been serving full-time since 2010.
Brad's focus and passion as Pastor of Central Baptist is to share Christ with the lost, to serve the people of Greene County, and to help families grow in their walk with the Lord.
Brad and Rachel have been blessed with two children, Morgan and Judson. The Higgins enjoy serving the Lord together as a family.
You can get in touch with Pastor Brad by calling 423-639-3191 or by sending a message to churchoffice.cbc@gmail.com.